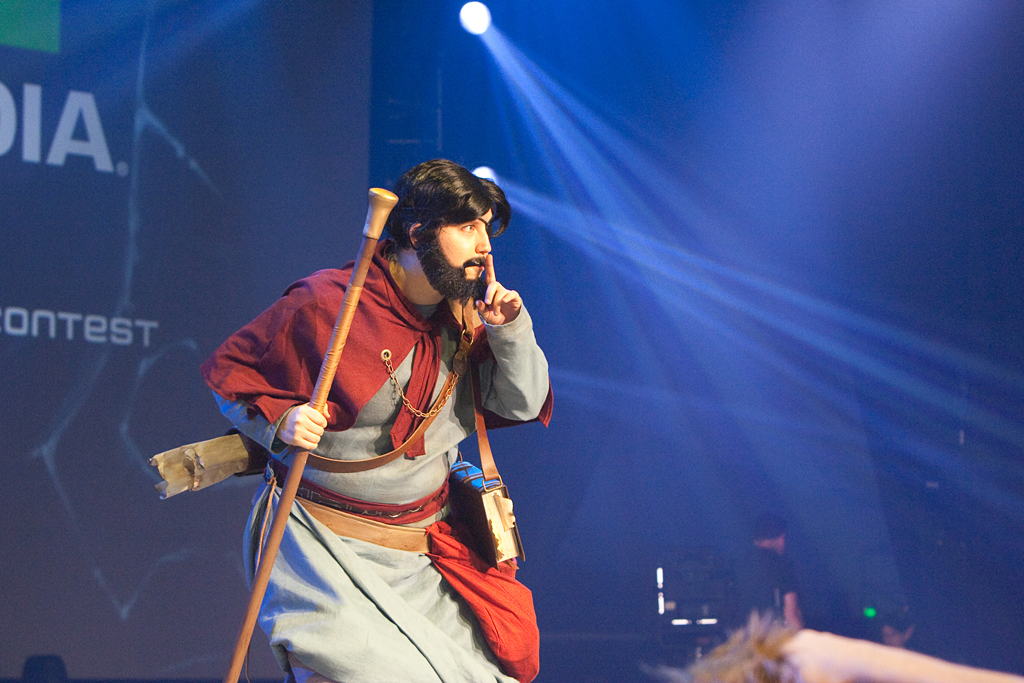 The archivist was one of Blizzard's Diablo III April Fool's jokes that year, so I decided to use it as my BlizzCon costume. Most people thought I was a young Deckard Cain. Close enough.
So far, it's been my only time walking on stage in costume at a convention. It was really fun talking to staff and seeing all the amazing costumes backstage! The actual walking in front of a huge crowd was harrowing but I still had a great time. I hope to do it again soon.
Quick Facts
Character: The Archivist
Series: Blizzard (Diablo III)
Year: 2009
Hours: ~50
Event(s): BlizzCon 2009
Notes
I had it narrowed down to one other choice, and decided to do this because it would be "funny" and also because it was easier. Ha! Little did I know that this would be the extent of my reference shots. That'll learn me to try.
The fake books were super tough to find for some reason. Everyone posting online was finding them easily at Jo-Ann or Michael's but of course my stores had none. Had to order from Jo-Ann online and it took them 3 weeks to finally send them.
I didn't have time to finish the staff. I will live with that failure for the rest of my life.
I made myself laugh on stage because I was nervous and also I did the Shhh spell from the joke video and also I could hear people laughing at that. So that was nice.
Mike Morhaime knew who I was. That's all that matters.
Completed Costume Gallery
Progress Shots