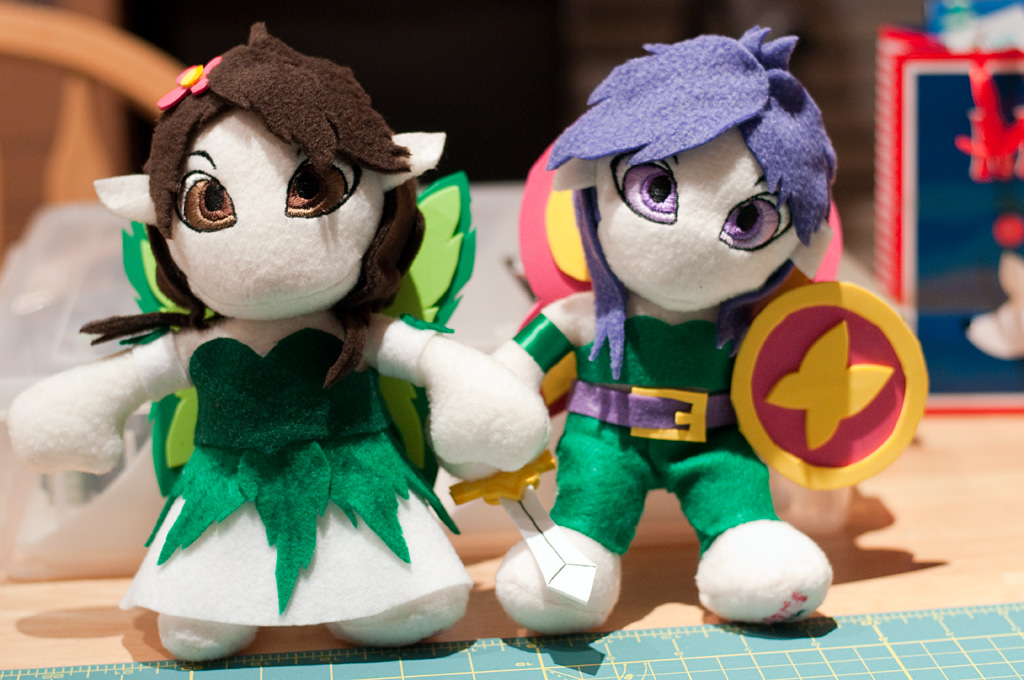 Made as Christmas gifts one year for my pals Comastar and Viola.
Quick Facts
Character: Earth Faerie; Battle Faerie (Aethia)
Series: Neopets
Year: 2011
Hours: ~8
Materials: Fleece, felt, craft foam, ribbon
Notes
I really should have cut that foam on my die-cut machine.
Designed the eyes in vector (Flash), then brought them into some embroidery software, converted them, and let it run.
Gallery