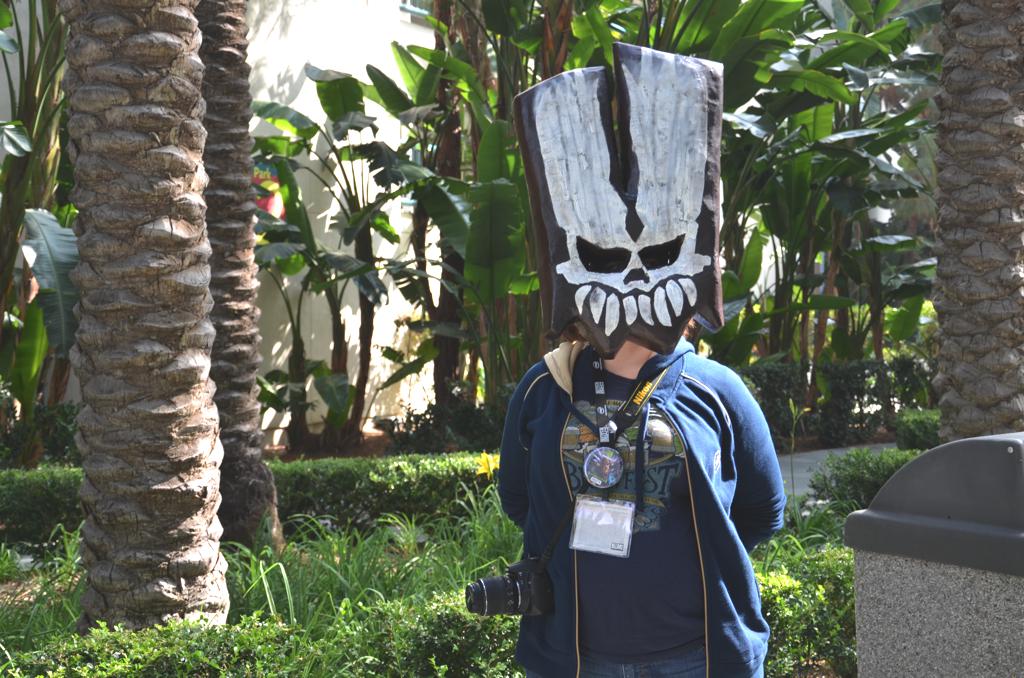 I didn't have the time to make a full-blown costume for BlizzCon 2011 so I thought an accessory might be fun. After collecting some helpful suggestions from friends, I decided on the [Big Voodoo Mask].
Quick Facts
Character: Has to be a leather wearer, so let's say a gnome rogue.
Series: World of Warcraft
Year: 2011
Hours: ~8
Materials: Plastic mask, cardboard, expanding spray foam, paper mache, acrylic paint, crackle medium
Notes
Got so many comments walking around. People mostly yelled, "BIG VOODOO MASK!" and then high fived me. Super fun times.
Gallery